45701

Come. Step back into the late 20th Century




(if you dare)


_____
On the summer solstice in 1984, in a small college town in southeast Ohio, a bunch of fictional characters (who thought they were real people) was released into the unsuspecting community…
(Not everyone was pleased.)
The results? A low-budget ($750), controversial 15-part "soap opera" featuring original music, aerial stunt-flying, roof-top chases, underwater dream-sequences, car-chase scenes, kidnappings, psychics, a high-voltage execution scene, plus a sprinkling of sophomoric humor and (occasional) bad taste.
In December, 6-months later — just days before the winter solstice — the series was featured in TV Guide and on national television. Because of the series, a third-of-a-century later, some residents still won't speak to each other.
Well, most people were having a good time. I guess some people
just didn't have a sense of humor. — Scott Gordon, the producer.
In 1989 — 5 years after the original production — the Ohio Arts Council funded the production of a one-hour sequel. To get a feel for the scope and tone of the series, watch these opening-titles for "Episode 214" — created from clips from the original series …
FIRST, watch these opening credits which provide a short montage of the series. That may be all you need.
But if you think you can stand more… then check out video-compilation summaries of the first 15 episodes HERE.
_____
One point of controversy was inviting 24-multiple-personality Billy Milligan into the series.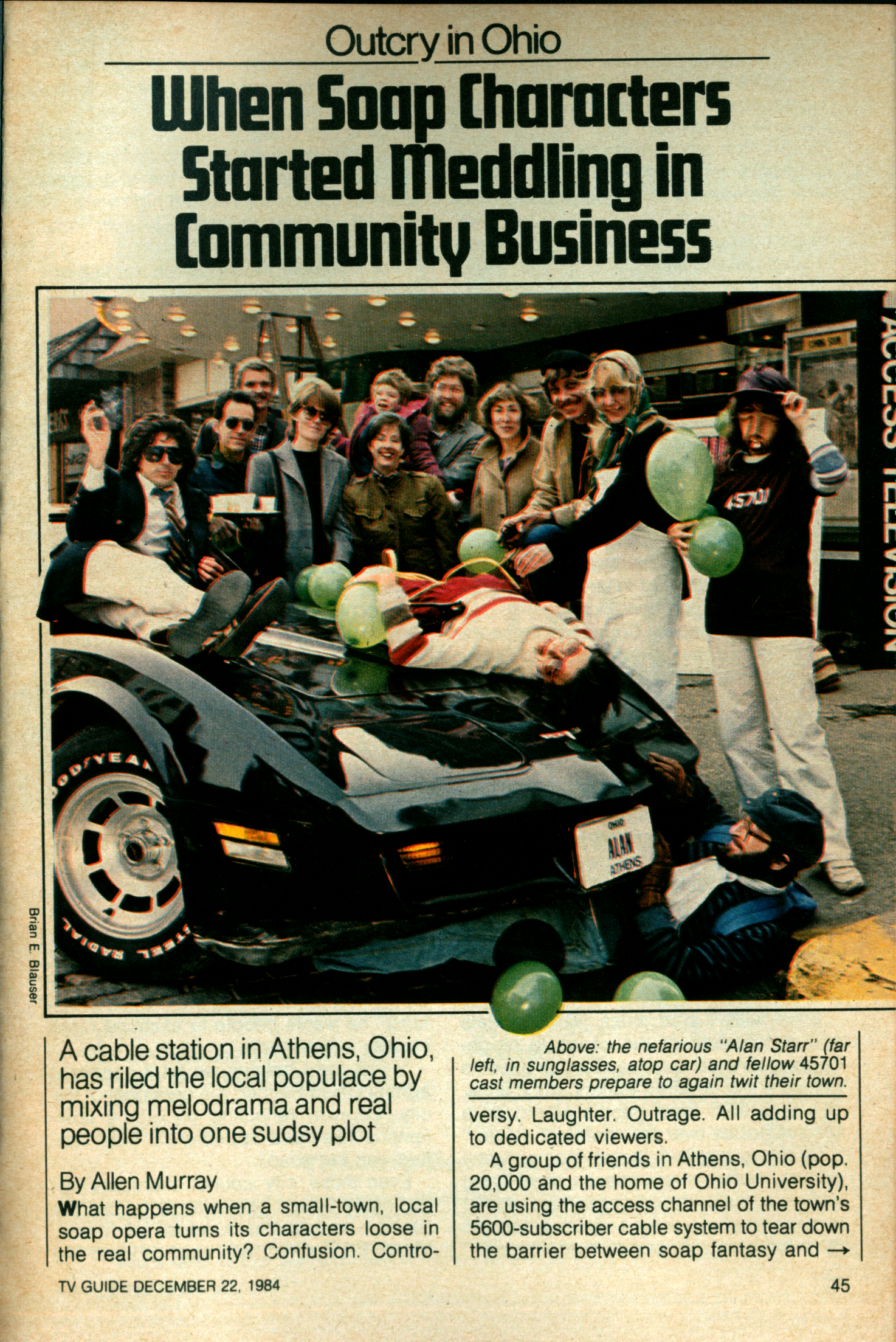 Read the TV Guide Article
HERE