yoga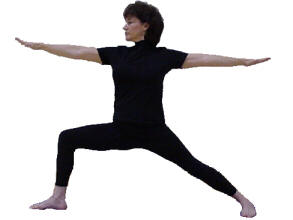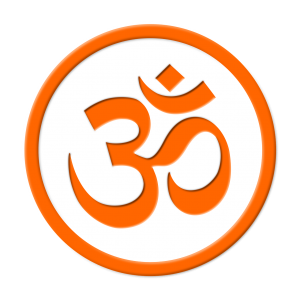 WELLWORKS
740.593.2093
WellWorks IYENGAR STYLE YOGA

_______________
If you're new to this Iyengar Style
Hatha Yoga class, welcome!
_______________
NOTE: If you have practiced Iyengar style yoga for less than 6 months please start in the Level 1 (Beginning) Class to learn the basics of alignment. If you are not sure where you would be most comfortable, please feel free to talk with an instructor about which class is appropriate for you.


 
Tips for a Successful Yoga Practice:

Arrive at class early. Getting to class a few minutes early can help you settle in with a little quiet time before class. If you arrive late — or after we have begun our sitting meditation and invocation — please sit quietly at the back of the room until we begin class so that you don't disturb others.
Wear comfortable loose-fitting clothing.
Don't eat for at least 2 hours before class. If you practice yoga on a full stomach, you might experience cramps or nausea, especially in twists and forward bends.
Please be sure to let me know if you have any injuries or conditions that might affect your practice.
Make sure your bladder is empty before class.
PAIN is NOT good — so don't push it. Instead of trying   to go as deeply or completely into a pose as others might be able to do, do what you can do without straining or injuring yourself. Remember, Yoga is not a competition.

Please let me know if you have pain in a pose.

—  Margie Barba            
The words to the Invocation.
Below is the Sanskrit and also the English translation
of the Invocation to Sage Patanjali.
Patanjali (who lived sometime between 200 and 400 BCE)
is known to be the father of yoga
and was the author of the yoga sutras.
At the beginning of class,
please feel free to join us in the Invocation,
or if you prefer, just listen.
Invocation to Sage Patanjali

yogena cittasya
padena yacam

Let us bow before the noblest of sages, Patanjali,

malam sarirasya ca vaidyakena

who gave yoga for serenity and sanctity of minds

yopakarottam pravaram muninam

grammar for clarity and purity of speech and

patanjalim
pranajaliranato'smi

medicine for perfection of health.

abahu
purusakaram

Let us prostate ourselves before Patanjali, an incarnation of Adisea,

sankha cakrasi dharinam

whose upper body has a human form,

sahasra sirasam svetam

whose arms hold a conch and a disk, and

pranamami patanjalim

who is crowned by a thousand-headed cobra.
USEFUL LINKS:
_______________
WELLWORKS WEBSITE
740.593.2093
_______________

VISIT THE OFFICIAL IYENGAR YOGA WEBSITE
_____________
_______________

LINK to YOGA SUPPLIES
Here's a place where you can buy yoga stuff
(mats, blocks, straps, clothing)
www.HuggerMugger.com
_______________
LINK to Information on
YOGA and SCOLIOSIS
_______________